Termite Inspections Gold Coast
"Out of sight, out of mind" is never a wise approach when it comes to the threat of termites on your property. If you suspect there may be a termite colony (or two or three) onsite or even termite activity in your home, you need to call us for a thorough inspection. Even if you don't, we recommend annual inspections even if you've never had a problem with termites. Too easily, these pests go unnoticed for long periods and undetected until visible damage occurs. Termite inspections Gold Coast are your best defense against costly problems down the road.
If you've lived on the Gold Coast for any length of time you know that Queensland is a serious hot spot for termite activity. But until you have seen first hand the damage these secretive, darkness-dwelling pests inflict, it's also very hard to know whether or not you have a termite problem until it's too late.
That's why one of the most common questions we hear from homeowners is just that;
"How do I know if I have termites in my home?"
The simple answer is that you need regular termite inspections by an experienced, licensed pest-control contractor to check for any signs of infestation or potential infestation, with the goal of preventing termite damage before it ever starts. At Gold Coast Pest Control Solutions, we use the very latest and most effective inspection tools and are licensed by theQueensland Health Department and QBCC (Queensland Building and Construction Commission), among other agencies.
Inspecting For Termites Is Your Best Defense
Although even the most comprehensive termite inspection cannot prevent future invasions, it is an essential part of your property maintenance and enables us to spot problems before it's too late.
A termite inspection by Gold Coast Pest Management Solutions will not only detect any existing termite activity or termite nests located in your home, we will also identify any conditions around your property that could encourage termites to attack in the future. By addressing any problem areas we find now, we can save you a lot of money, grief, and time down the road.
Outdoor Termite Inspections
We don't recommend taking on termite inspection as a DIY project. Termites and termite activity are simply too well hidden to uncover without the extensive experience of a well-trained termite company.
A few of the more common problems we are trained in spotting during outdoor inspections include:
Underground tunnels that termites have built to seek out and transport food;
Colonies hidden inside tree trunk and root crown areas of oaks and eucalypt trees, to name a couple of unwitting host trees, with entry and exit points that termites can actually seal behind them;
The presence of "mud tubes," which are tubes termites build along the base of the tree to access moisture;
Termite wings—wings that alates (types of termites within a colony also known as "swarmers") have shed, maybe near windowsills or any potential entry points, indicating a real danger that termites are on the verge of a break-in if they haven't managed it already. Sometimes we will also spot alates themselves caught in spider webs or elsewhere in the yard—another dangerous sign of an impending attack.
Signs of damage present on outdoor landscaping, especially untreated timber fences. Fallen trees or other untended timber on the ground in your yard are also critical sites to check for termites.
Property inspection is so critical because termite activity detected outside—especially when we see signs that a colony is getting closer to your dwelling—can be dealt with well ahead of a home invasion. Even if your yard appears to be termite-free, we can advise you on conditions around your home could attract future termite colonies.
Termite Treatment Gold Coast
Gold Coast Pest Management Solutions offers years of termite expertise coupled with leading-edge termite detection, tools and termite treatments Gold Coast.
We love being able to save property owners from the headache and expense of termite infestation with preventative treatment wherever possible. This includes pre-construction termite treatment if applicable, including setting up physical barriers and treating the soil around the foundation with approved insecticide, among other defenses. More commonly, however, customers call us to detect or treat termites in existing structures. We will do a complete inspection to identify if termites are present; what type; how they are getting in; and what if any damage has already been caused. Next, we will devise a complete extermination plan to address the problem, including above- or below-ground termite baiting systems and liquid chemical barriers.
It is a disturbing fact but true: Approximately one in every three homes at some time or another will be attacked by one of the most common and feared pests of our South East Queensland region: Termites. These pests thrive in this part of the world due to the ideal warm and wet conditions that termites favour. We sometimes call it the termites' largest "all you can eat" buffet—even more so when property owners take the risk of skipping routine, effective termite treatment, leaving them unprotected from the most dangerous timber pest throughout the Gold Coast and Queensland.
Every property in Australia is in need of effective termite treatment. Gold Coast Pest Management Solutions are the number-one termite specialists when it comes to protecting your home and providing a tailored termite treatment to fit your particular property and secure long-term protection against termites.
Gold Coast Pest Management Solutions is equipped with industry-leading termite detection tools and termite treatment solutions. We strive to build long-term relationships with our customers by establishing regular termite inspections to become aware of any and all potential problem areas, whether out in your yard or inside your home.
Termite Control Gold Coast
Termites can be formidable pests, which is why it's commonly estimated that one in three Australian homes will ultimately suffer from a termite infestation or even serious damage to their structure. We have the termite-control expertise to keep them at bay with regular, full-property inspection; leading-edge treatments and much more. We can also advise you of anything within or outside your structure that could invite termites to make themselves at home and cause big trouble.

Termites Gold Coast
Termites: What You Really Need To Know
The most important thing you need to know about termites is that they pose a very real danger to your property, and the expense of dealing with that damage after the fact can be enormous. In fact, the Royal Australian Institute of Architects(1)and Architecture Queensland report that when termites strike, the repair cost per home runs $4,500 on average. Moreover, termite infestation and termite damage are far from rare: experts estimate that during pre-purchase inspection, nearly one third of Australian homes show termite damage(2).
How and Why Do Gold Coast Termites Attack?
The more you understand about termites—how they live, how they organize and how they attack—the easier it is to see why they pose a threat to almost every home. They want what we have: namely, moisture (available in several possible areas in and around the home) and wood (including trees on your property, wooden structures that come into contact with your home, and building components of your home itself). They also love warm, humid spots, so if the weather during a given season or year isn't enough on its own to welcome the termites, all they need is a warm, moist crawl space, rotted-out tree, leaking roofs or even well-watered plants. They can also nest comfortably in fence posts, underground or in soil mounts.
Part of their success in gaining access to these areas—and ultimately causing expensive wood damage—comes from their remarkable level of organization. Here's a basic breakdown of how they work:
Termites start with a king and queen, who are surrounded by "workers," "soldiers," and "reproductives"—also known as alates,(3) which often grow up to become queens and kings of future colonies (their parents must be so proud!). While it takes all of these to create a thriving colony, it's the workers who pose the most direct threat to your home. They have hardened mandibles ideal for munching wood—not only feeding themselves but carrying their treasure back to the rest of the colony. They're willing to travel up to 250 feet from their colony to find food.
10 Things You Didn't Know About Gold Coast Termites
In spite of all the trouble they cause, worker termites—the most numerous in a termite colony—are wingless, sterile and blind.
Most soldier termites are blind, too.
3. Though often confused for "white ants," termites are not at all related to the ant insect group. In fact, ants are natural enemies of termites.
4. There are 258 different named species of termites and another 90 or so species not yet described. Fewer than 10 pose a risk to your home—but that's small comfort given the prevalence of these particular species.
5. If you could weigh all the termites in the world, they would outweigh all the humans put together.
6. According to the New York Times, some people in Singapore consider termites a "hip" snack(4)—at least queen termites, which can be two inches long. They're eaten live, dipped in alcohol or preserved in rice wine. In other places, they're enjoyed fried.
7. A queen termite can lay an egg every 15 seconds by some estimates—or one every three seconds by others.
8. Soldier termites will bang their heads against the walls of the nest to warn other termites if they detect a threat.
9. Termites generate a huge amount of methane gas—more than automobiles.
10. One last disturbing thought about termites if you're a property owner: Termites never sleep(5)
When Termites Attack
If our thorough inspection reveals that you do, in fact, have termites in your home, we will take appropriate measures to treat the problem. The first step will always be complete extermination. Above- or below-ground termite baiting systems and liquid chemical barriers are among the many solutions we can use, but whatever the circumstances, we will always tailor our approach to the type of termite that has infested your home, its point(s) of entry, location of any nests and many other factors. There is no one-size-fits-all approach when termites strike—but no matter what, you want them out as quickly as possible.
At the same time, it's critical that we get to the root of what conditions have unwittingly made your property or structure inviting to termites in the first place. That informs us how best to prevent re-infestation in the future. Depending on the damage that's already done, you will likely need to make some structural repairs. We can advise you on how to improve ventilation to avoid high moisture levels, repairs that might need to be made around the outside and perimeter of the house (including replacing rotten siding, peeling paint or water-damaged window sills), and so forth. While solid construction and home maintenance take top priority, we can also help enhance your property's protection against termites by treating the soil with an environmentally safe termiticide when appropriate.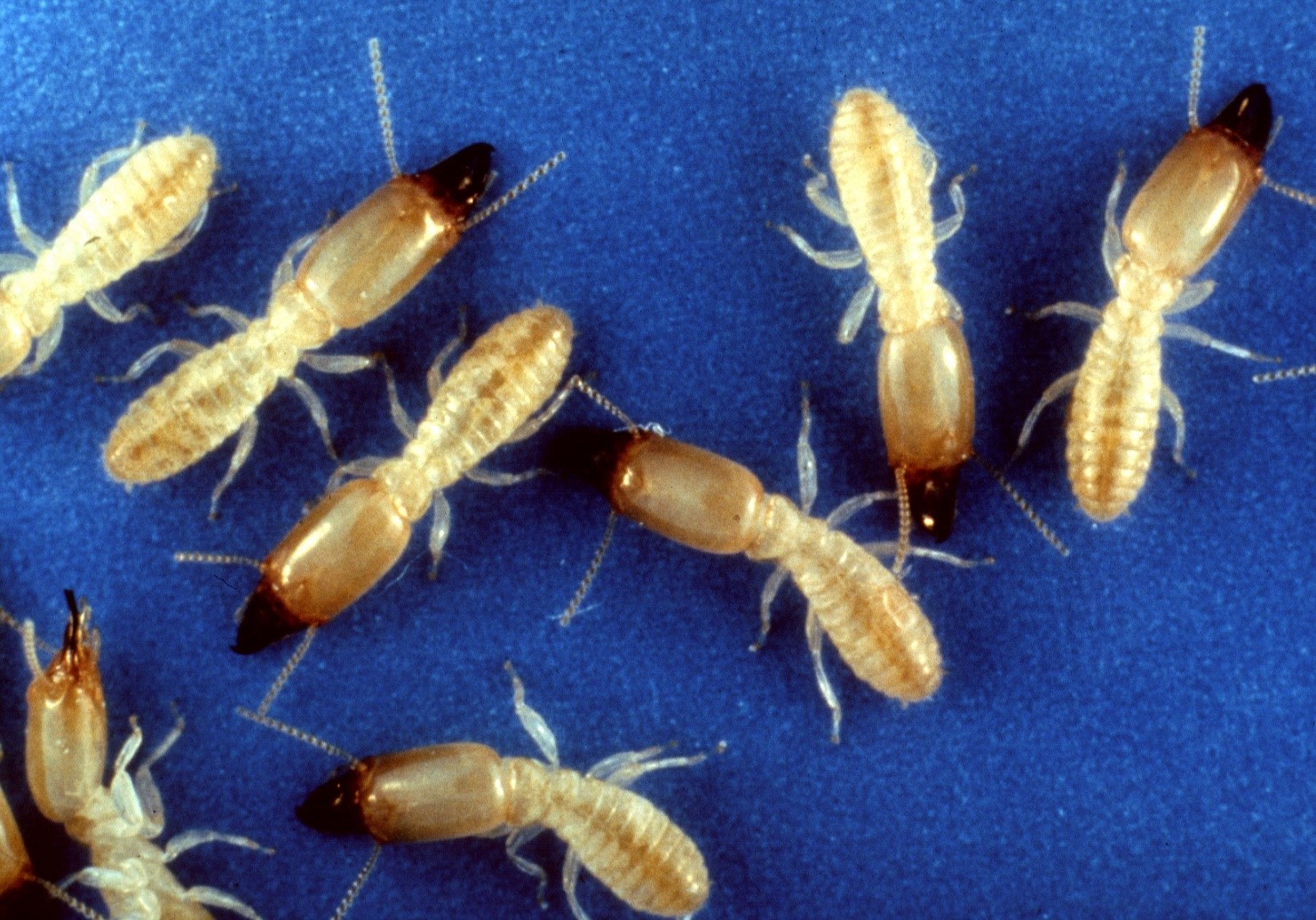 Termite Management Gold Coast
Servicing the Gold Coast for over eight years, the team at Gold Coast Pest Management Solutions has the expertise you need for detecting and inspecting homes for the kinds of termites that thrive in our area and cause homeowners a great deal of grief and expense every single year. Annual inspections by Gold Coast Pest Management Solutions will ensure that your home has been thoroughly examined for potential trouble spots, signs of danger or evidence of any existing termites—keeping you informed every step of the way about any concerns or issues that must be addressed.
Gold Coast Pest Management Solutions also prides itself on treating customers and their homes with the utmost respect along with providing expert, thorough service from beginning to end. Please call us today to schedule your next termite inspection and get the peace of mind you want that when it comes to termite control.
We provide full-service termite management that ranges from pre-construction termite treatment when possible to complete termite extermination if you fall victim to a full-blown termite infestation—and everything in between. Because termites represent a serious and ongoing threat, you need expert termite management services to protect yourself against attack. Don't settle for anything less!
References:
(1) The Royal Australian Institute of Architects; http://www.architecture.com.au
(2) 40-The-Royal-Australian-Institute-of-Architects-and-Archicentre-Limited-1.pdf from http://www.vcec.vic.gov.au
(3) https://en.wikipedia.org/wiki/Termite
(4) New York Times article; http://www.nytimes.com/1995/12/31/world/singapore-s-hip-snack-termites-of-course.html
(5) Termites never sleep and other facts about termites; http://pestcontrol.about.com/od/profileoftermites/a/Termite-Facts.htm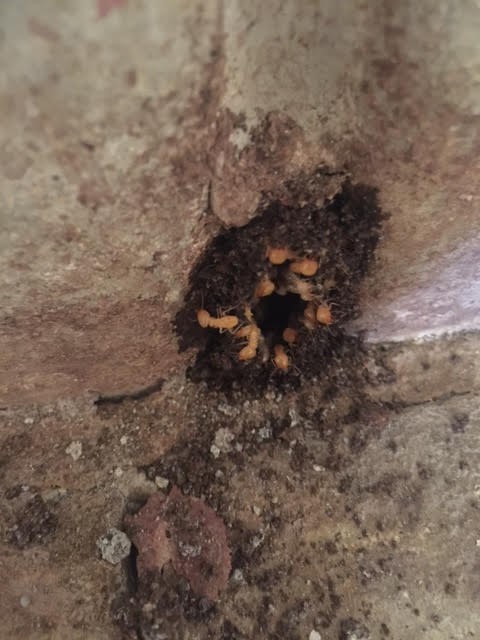 Call Now For Termite Inspections, Management and Control/Treatment Enquiries throughout the Gold Coast  0413 943 767