Feral Cat Control Gold Coast
True feral cats do not rely on humans for their existence, instead they will rely on their natural environment for food, water and shelter where they will spend most of the day in the safety of logs, dens, burrows and rocks. Feral cats become active at night, hunting for small mammals, birds, fish and other insects. The most common cat issue in suburban locations is from the semi-feral cat which closely resembles the domestic cat and will often fight with the domestic cat causing expensive vet bills for the owner.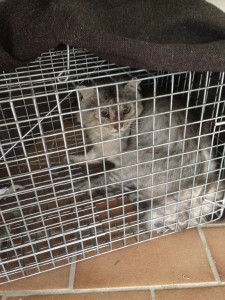 Feral cats on the Gold Coast and surrounding suburbs are a growing concern, as the feral cat will hunt on the natural surrounding Australian wildlife and fauna. Feral cats will often use sandy and soft soiled areas to urinate such as children's play grounds and garden bedding. Feral cats and semi-feral cats are known for the disease transmission of Toxoplasmosis which is a parasite that reproduces in the intestine of the cat. This disease is particularly harmful to marsupials, livestock, humans and more so pregnant women. Gold Coast Pest Management Solutions provide discreet and professional feral cat removal programs for commercial and domestic properties to ensure business is not interrupted and is back to normal as soon as possible.
Call For Expert Feral Cat Removal Services
Gold Coast (all areas) 0413 943 767
Gold Coast Feral Cat Control