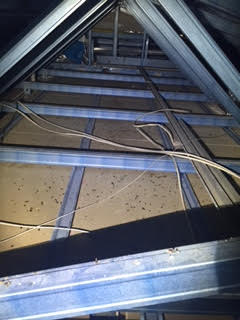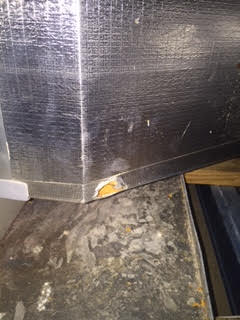 Normally the colder weather tends to bring lots of rats, mice and possums inside the roof space of homes where they are provided with extra warmth, but Gold Coast Pest Management Solutions have been inundated with high numbers of calls for rats and mice since the warm weather has hit the Gold Coast area.
Gold Coast Pest Management Solutions were recently called to a Southport home on the Gold Coast where the occupants were being kept awake throughout the night by excessive sounds through the walls and roof on both levels of the home. Gold Coast Pest Management Solutions provided a professional pest inspection and upon inspecting the roof there was clear evidence of excessive rodent droppings in every square inch on the roof space.
Not only had the property been sverly infested by rats, but the rats were even starting to gnaw at the air-conditioning unit. Luckily gold Coast Pets Management Solutions were quick to provide a professional rodent pest control treatment to eradicate the current pest issue.
Gold Coast Pest Management Solutions are experts when it comes to ivestigating the sounds in your roof caused by pests. Gold Coast Pest Management Solutions are licenesed possum controllers and have been provideing Gold Coast homes with fast and reliable possum removal, rodent control, and rat and mice pest control services for over 8 years. If you are one of the Gold Coast's locals being kept awake all night by pest's in your roof, call the experts in Gold Coast Pest Control and Pest removal!